With all of New Zealand preparing for the centennial ANZAC Day commemorations last Saturday, our students have also paid tribute to the service men and women who sacrificed so much for our country in WWI, WWII and beyond. Toko School held a  Service at School on Tuesday lead by our Year 7 & 8 students.  This included, readings, and the laying of crosses in front of our school flag pole.
Our students gathered in front of the flag pole in the windy wet conditions.
Conor shared a story he had written.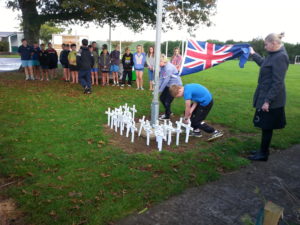 Our Year 7 & 8 Students laid the crosses.
Our flag was raised to half mast.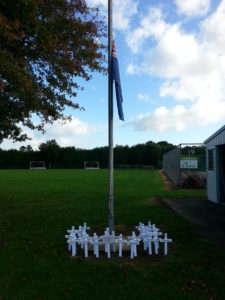 We will remember them.  Lest we forget . . .